We're Getting Mutants in the MCU - The Loop
Play Sound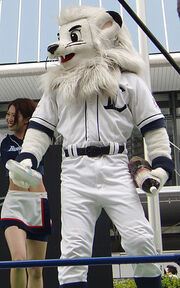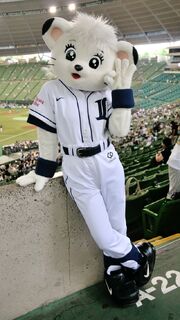 The Saitama Seibu Lions have a pair of Lions as their mascots. Their names are Leo and Lina, and they are brother and sister. Leo is known for his acrobatic ability, doing flips and handstands with ease. Lina is quite silly and picks on her younger brother at times, pulling his ear or pushing him down.
Team Information and History
The Saitama Seibu Lions (埼玉西武ライオンズ) are a professional baseball team in Japan's Pacific Leaguebased north of Tokyo in Tokorozawa, Saitama. Before 1979, they were based in Fukuoka in Kyushu. The team is owned by a subsidiary of Prince Hotels, which in turn is owned by the Seibu Group. The team experienced a recent period of financial difficulty, but the situation brightened when the team received a record ¥6 billion (about $51.11 million) posting fee from the Boston Red Sox for the right to negotiate a contract with Daisuke Matsuzaka. Between 1978 and 2008, the team logo and mascot were based on the adult version of Kimba the White Lion, a classic Japanese anime series by Osamu Tezuka.[1][2] In 2004, former Seibu Lions player Kazuo Matsui became the first Japanese infielder to play in Major League Baseball.[3]
Videos