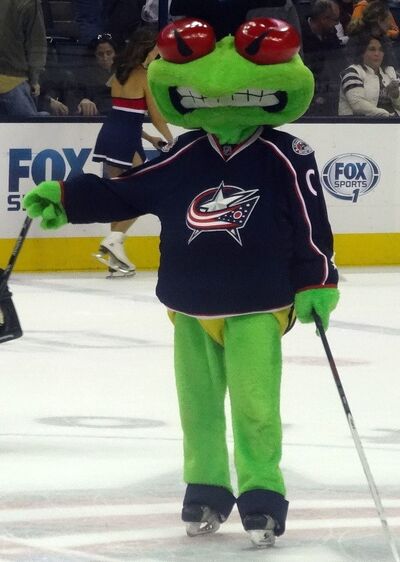 Stinger is the 6 foot 9 inch bright green mascot of the Columbus Blue Jackets. He is a yellowjacket, who was originally yellow and has been mixed with team's blue to make green, with red eyes. Stinger wears the number 00, shortened from 2000, for the year the Blue Jackets were founded.
A prominent figure at every home game, Stinger is often seen and heard banging his snare drum and giving high-fives to children. After the 2002-03 NHL season, the Blue Jackets adopted a new logo for their jerseys which removed Stinger from their uniforms.
Community content is available under
CC-BY-SA
unless otherwise noted.